Our Farm, Our Plan (OFOP) is designed to help farmers identify long term goals, improve business performance and manage volatility.
OFOP was developed by Dairy Australia, with support from Gardiner Dairy Foundation and DairyNZ.
Developed for Australian dairy farmers, OFOP will help them put their big ideas down on paper and get everyone on the farm on the same page.
OFOP uses a simple 'Now, Where, How, Review' planning process and provides one-on-one support for farmers over two years to assist them to put their plan in place and into action.
OFOP is structured so that each week, you will complete some independent learning, then join an online workshop where you'll have a chance to chat and problem solve with other farmers our Regional Extension Officers (REOs) and other experienced service providers.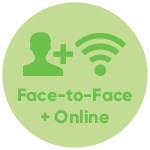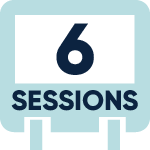 Describe a vision for the future of your farm business.

Assess your farm business' current position.

Conduct a situational analysis (SWOT) to identify the current strengths and weaknesses of the farm business as well as opportunities and threats.

Identify and express goals for your farm business.

Formulate an action plan to achieve those goals.

Complete a risk register to identify hazards, confirm the risk, and develop mitigation strategies.

Document a business and personal vision, the associated goals and actions and be able to clearly communicate these to other members of the farm business team.

最終更新日時: 2021年 03月 9日(火曜日) 14:04