Are you an Australian dairy farmer or advisor who already has a solid grasp of dairy nutrition and feeding management and are now looking to take your capabilities to a higher level?
If so, the Advanced Nutrition in Action training program might be just what you are looking for.
Advanced Nutrition in Action is an eight-day program delivered over several months.
The goal of the program is to improve herd nutrition practices on-farm by providing the technical knowledge, problem solving and strategic planning skills and tools to develop and implement appropriate nutrition related management strategies which support personal and business goals.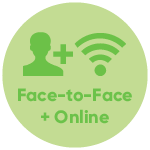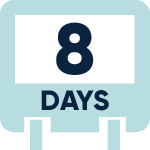 Identify and solve problems

Understand basic nutrition principles re nutrients, feeds, diets

Think at a whole farm systems level

Cost inputs, feed budget, integrate feeds into diets

Think strategically (considering risk)

Lead, manage and work effectively in a farm team

Use computer-based tools and mobile apps

Think on a herd (versus individual cow) scale

Understand and manage a farm's physical, financial and people resources

Develop and implement nutrition change strategies

Last modified: Sunday, 7 March 2021, 3:52 PM